The big PR push with magazine articles and such wont start until Monday so consider  this a soft release for fans only as there are only 200 copies left. Blog readers and mailing list subscribers get early access..  The book is finally ready to unleash.
DEBUT ART BOOK IS HERE! CLICK TO ORDER AND CHOOSE FROM THREE EDITIONS.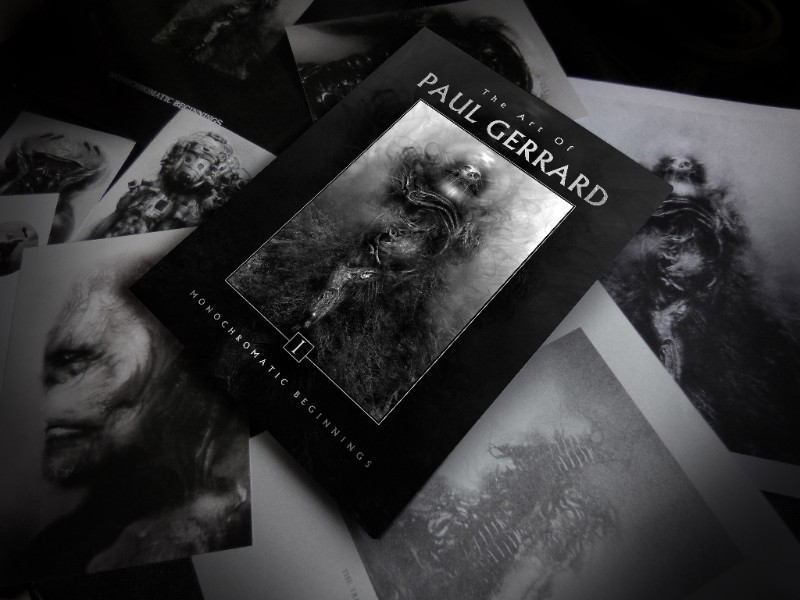 http://gerrardian.bigcartel.com/
Whats this all about then, a black and white book !?! Its 2018!

'It's all about blending spiritual thinking with the man machine and the aesthetic of body horror.'

That was a quote from the writer Daniel Kalder. I felt it summed up  Monochromatic Beginnings perfectly.  This is a collection of personal  works that I hold dear , done just before the movie work took over. At  that time I was working towards exhibitions. I had a couple of shows in  New York at the Last Rights Gallery , and a great spot at the WGT in  Germany. Nothing major but they where building blocks. The detail of  Monochrome was my passion, the tone was spiritual desolation, connecting with the future self. A future version of nature....and then movie work appeared and everything changed.

 This book is about coming full circle , about revisiting and rekindling  those earlier times. It has been a real pleasure to create and I truly  hope you enjoy it.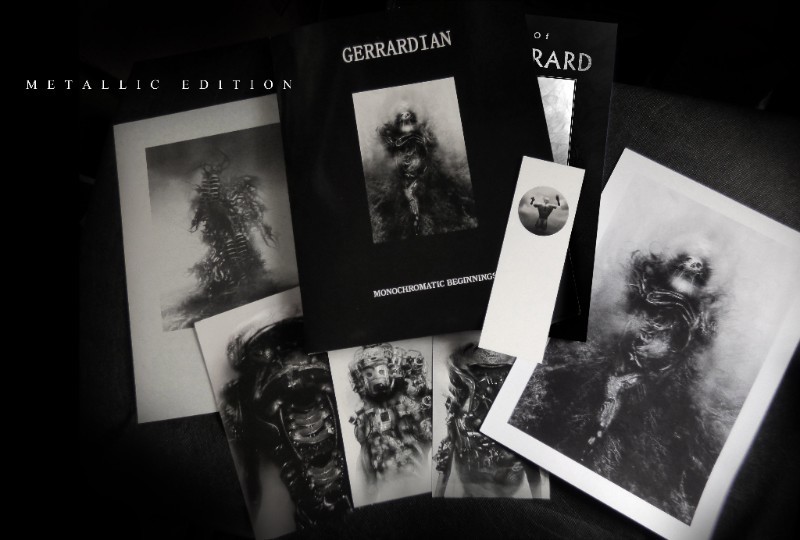 http://gerrardian.bigcartel.com/
There will only be around 250 available as I see it as a niche  /collectors item and I like it that way. Amazon wont get a slice of this one!.
 The technical stuff. A4 Hardback book. 84 pages 200gsm glossy paper .  Silver foil blocking on the cover.First edition limited to 1000 copies  world wide.